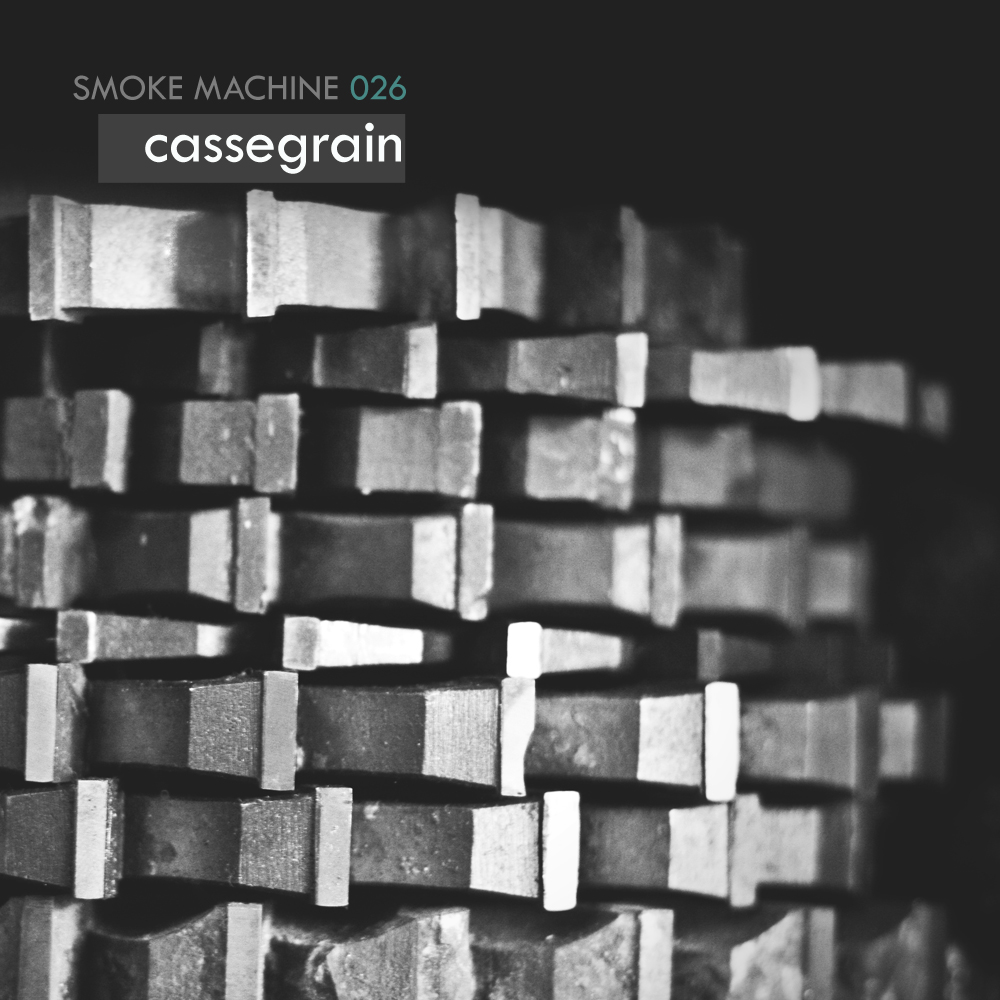 After a chance meeting at the Red Bull Music Academy in Barcelona, Cassegrain was formed. With the idea in mind of fusing raw, industrial techno with UK influences to create their signature sound. Their first release on Mikrowave last year saw them team up with UK Dubstep artist, Benga, who's own vocals featured on the release.
It didn't take long for Cassegrain to start getting noticed and they soon found themselves on one of the best labels of the last 12 months, Prologue. We featured their Dropa EP back in July.
The Smoke Machine Podcast series got in touch with the pair to ask them to provide a mix for them, and they duly accepted and below are the results.
1. The Haxan Cloak - Burning Torches of Despair - Aurora Borealis
2. AnD - HG09B2 - Horizontal Ground
3. Cio D'or - Magnetkreis - Prologue
4. Raime - This Foundry (Regis version) - Blackest Ever Black
5. Miles - Primer - Modern Love
6. Abdulla Rashim - AsayitaA1 - Abdulla Rashim
7. Dettmann - Translation One - Ostgut Ton
8. Surgeon - Krautrock (Version III) - Tresor
9. Mike Dehnert - Montage - Fachwerk
10. Sawf - Zelo (Radial remix) - Perc Trax
11. Matt O'Brien - Without Warning - Off-Key Industries
12. Deetron - Zircon - Music Man Records
13. Donor / Truss - Endo 3 - Perc Trax
14. Cassegrain - Palette - unreleased
15. Percy X - X-Trak 1 (Regis Remodel) - Soma Quality Recordings
16. Isodyne - Sentinel (TVO ChopCaressa mix) - Broken20
17. John Beltram - Anticipation - Styrax Records
You can catch one half of Cassegrain perform live at the Astron Bar in Athens, Greece, on Saturday the 24th September. Full event info available on Resident Advisor