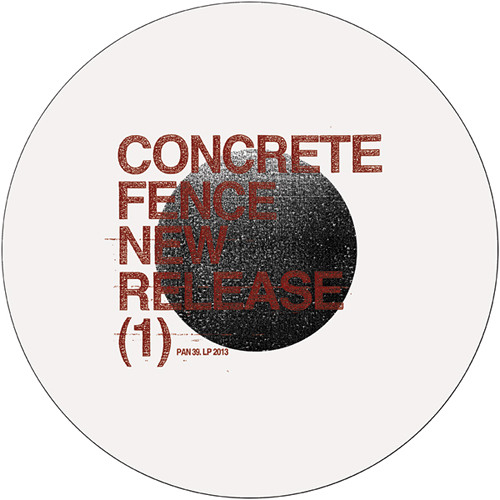 Concrete Fence is the collaboration of two true pioneers, Karl O'Conner (his work as part of British Murder Boys, Sandwell District, or on his own as Regis and of course his legendary label Downwards, has made him one of the key figures in the development of UK techno for the last 20 something years) and Russell Haswell (a conceptual artist who specialises in extreme computer music and audio visual installations).
The act first hit our consciousness when they debuted the live show at Corsica Studios last October. The question we've been asking ourselves ever since, will there be anything released, has finally been answered as 'New Release (1)' is soon to hit the stores care of Pan Records.
The EP comprises of 3 tracks. 'Industrial Disease' has the hallmarks of O'Conner's recent work. When combined with Haswell's love for noises from the realm of the obscure, it creates a masterpiece of experimental techno. 'Caulk' hums at you like a giant industrial demon whilst percussion echos all around before it's very matter destabilises and breaks down before your very eyes. 'The Unabridged Truth' takes on a 4/4 format and almost acts as a middle ground between the previous two and stands out as the more 'dancefloor friendly' portion of the release.
Check out the 'Industrial Disease' below.
The EP is due for release at the end of August. More info can be found on the Pan Records Website