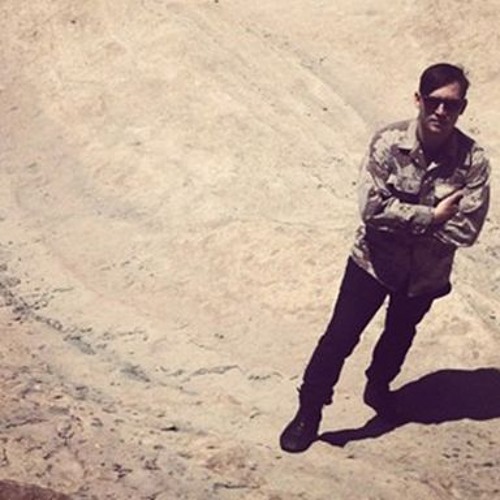 Vatican Shadow provides us with our Mix Of The Day as he puts a selection of music together for the fabric blog. Chopped full of music you've never heard of before with a sprinkling of a few bits that you would of he produces a mix unlike many you'll ever hear (unless it's another of one his?). There's not much to say other than check it out with the soundcloud player below, and make up your own mind.
Tracklisting
1) Kevorkian Death Cycle - Water [Ras Dva Records]
2) Fuse - Substance Abuse [Plus 8]
3) Traversable Wormhole - Universal Time [Traversable Wormhole]
4) Leather Strip - Dreaming (Two Demo 1982) [Alfa Matrix]
5) Strom.ec - Ylösnousemus
6) James Ruskin - If [Tresor]
7) Vatican Shadow - Peace Rage [Hospital Productions]
8) Franco Battiato - L'era Del Cinghiale Bianco [EMI]
9) Ninos Du Brasil - Ciencias Ocultas [La Tempesta International]
10) Lussuria - Keys To Unlock Paradise (Roman Showers) [Hospital Productions]
11) Goblin - Suspiria (Main Title)
12) Sandwell District - Falling The Same Way (Regis Mix) [Sandwell District]
13) Moulder Machine feat Atrax Morgue - Music For Dead Brains
14) Purient - You Show Great Spirit [Blackest Ever Black]
As well as the mix, Vatican Shadow has been extremely generous and produced a new track exclusively for the fabric blog also.
Of course, all this activity isn't for nothing, because on Saturday Vatican Shadow stands shoulder to shoulder in Room 2 with Regis and Untold for what is undoubtedly one of Room 2's most exciting and expansive line ups of the year. Tickets are available from the fabric website
If that's not enough for you, or you just can't wait till Saturday night to see him perform live, the best we can offer you if the Boiler Room London show airing tonight at 8pm. Supported by Cut Hands, Conor Thomas and Russell Haswell, it'll be a night for the experimentalists and one that we can't wait to experience.