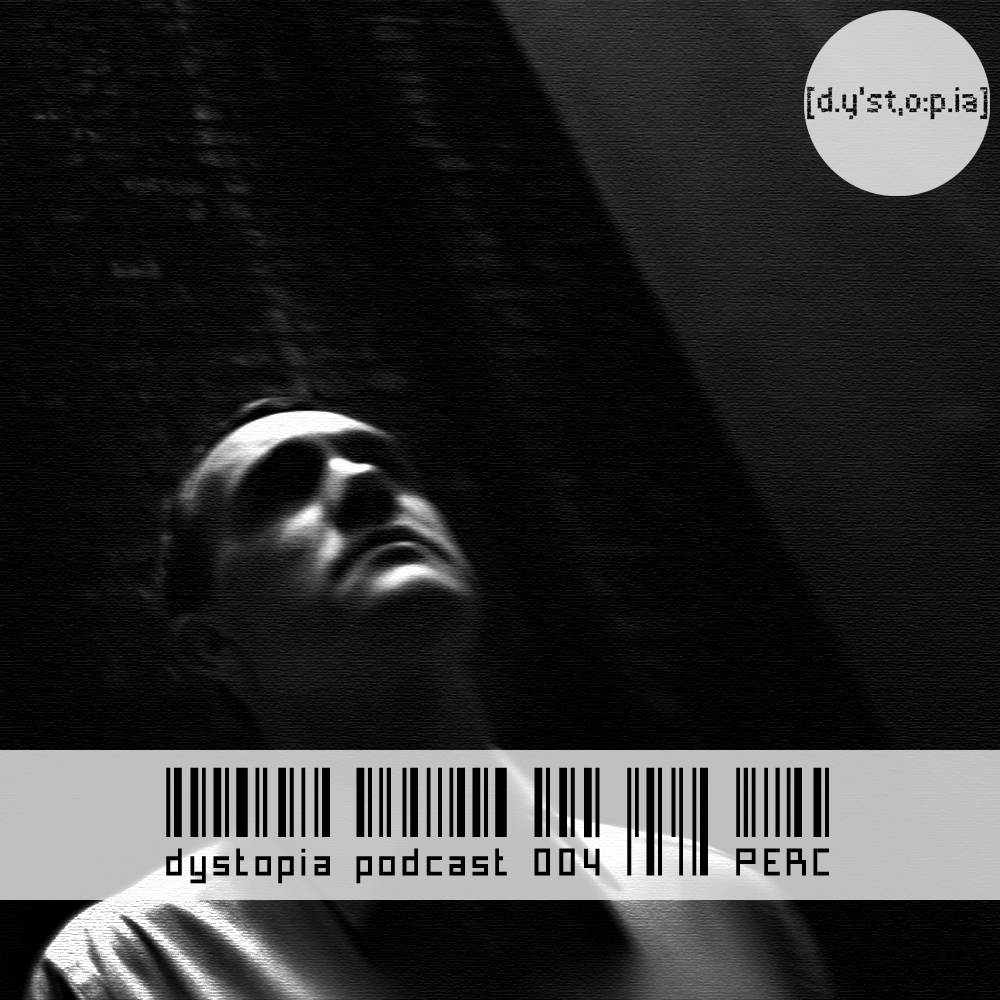 For today's Mix Of The Day we head to the podcast series of London based promotion, Dystopia. Now on to their 4th edition (which include superb mixes from Dadub and The Black Dog) they welcome a very familiar name to readers of the SDD blog, Perc.
The Perc Trax boss puts together an hour of typically solid, forward thinking, industrial techno, like only he can. You can download or stream the mix from the player below
Dystopia Podcast 004 - Perc
by
dystopiaonline
Tracklisting
01) Genesis P-Orridge & Stan Bingo – What's History Pt.2 [Dais Records]
02) Mick Finesse – Mettle Debris (Tengui Mettle Steel Mix) [Broken20]
03) Silent Servant – A Path Eternal [Hospital Productions]
04) Mick Finesse – The Ebb Of Crime (Cassegrain Remix) [Broken20]
05) Secluded – Binded (Sigha Remix) [Enemy]
06) Liss C – LR6 (Attemporal Remix) [LCR Records]
07) Darqwan – Said The Spider (Surgeon Remix) [Texture Ltd.]
08) Damien Schneider – Female (Tadeo Remix) [Micropunto Schallplannen]
09) The Exaltics – Ten Days [Cultivated Electronics]
10) Ghosts On Tape – No Go [Icee Hot]
11) Cleric – Unknown Depths V2 [Sonntag Morgen]
12) Paul Mac – Undoubted [EPM]
13) Alex Cortex – R-Byte [Killekill]
14) Paul Mac – Acid Jam [Balkan Vinyl]
15) Delta Funktionen – Work [Field Records]
16) Planetary Assault Systems – Funtion 4 (Marcel Dettmann Remix) [Mote Evolver]
17) Phuture Pfantasy Club – Spank Spank [Low Fat Vinyl]
18) Joey Beltram – Voyager [Vex/Trax]
19) Motor – The Knife (Peter Van Hoesen Remix) [CLR]
20) Regis – Death Head Said [Downwards]
21) ER & TR – UC [Brothers]
22) Pinion – Grid [Perc Trax]
23) Mick Finesse – Meltdown [Perc Trax]
Perc will be one of the guests at Dystopia's next party on the 13th October. He'll be joining Surgeon and Peverelist alongside the Dystopia residents at a secret venue in Hackney, East London. All the info you need on the event can be found on the Facebook Event Page and tickets are currently available on Resident Advisor.
More info on Perc can be found on his Facebook Fan Page or you can follow his status updates on Twitter