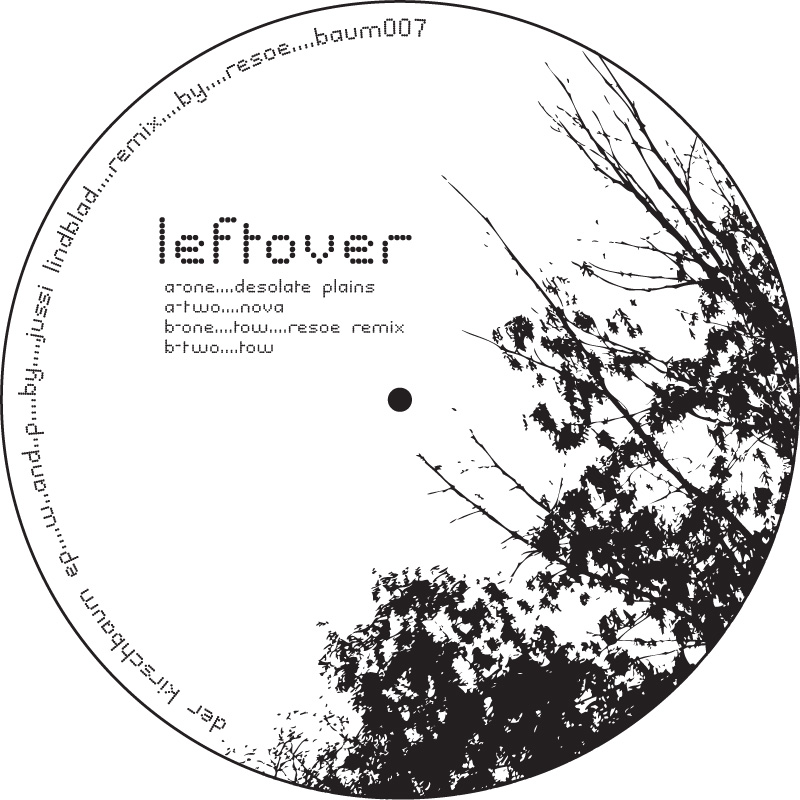 After a couple of years out in the Scandinavian wildness, 2012 sees a welcome return for one of the best Dub Techno labels as Resoe relaunches his Baum Records imprint. Now into it's 7th release and it's the return of one of Resoe's favourite dub producers, Finlands Leftover.
The EP features three original tracks and a remix by the label boss. Blissful dubs put together with intricate precision and emotion make for a great release full of subtle variation. Check out the samples below.
Leftover - Der Kirschbaum EP (Baum007)
by
Resoe/Baum Records
The record will be in the shops next week on white splatted vinyl
So go out and get your copy from all the usual places.