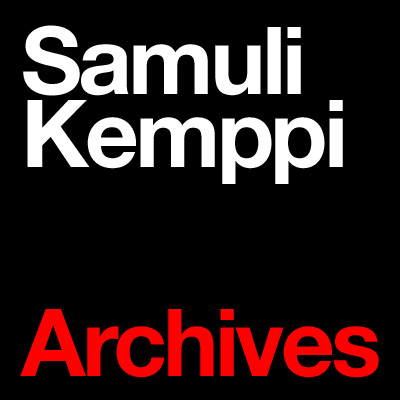 Helsinki based DJ, producer, radio host and all round general nice guy, Samuli Kemppi, has further enhanced his reputation as an all round general nice guy, by giving away some free music.
Archives comprises of a number 0f old unreleased tracks that have been collecting dust on Samuli's hard drive, so what better to do with them, than expose them to the general public? Having already made a name for himself with releases on M_Rec, Mote Evolver, Ostgut Ton, Perc Trax, Prologue, Time To Express and a few more, there's good reason why we rate the man so highly. His performance for us at Slash Dot Dash is still one of the best live sets I've had the pleasure of seeing.
The tracks can be downloaded from the soundcloud player below
By the looks of things there's more free tracks to come so keep looking. Following Samuli on Soundcloud will be your best bet. For everything else you can like his Facebook Fan Page or follow him on Twitter.